'Fido' / De Toonladder / Nieuwegein / 2004

The inner square between the two primary schools the Toonladder en Vroonestein is mainly used as a light patio. Around the open area there are playrooms, hallways and rooms for general use. The school had a simple and modest request: a green zone that did not need a lot of maintenance. Since 1 September 2004 a pack of 13 dogs scrounges between pear trees. The dogs are made of Vubonite, a ceramic material, but nevertheless seem very gentle. Friendly flapping ears, round mouths and beady glittering eyes, they resemble cuddly toys more than real dogs. The dogs sniff around between the trees, play with each other or peek in through the windows and, in general, behave themselves like children during playtime. The largest dog pees every now and then.

Size patio: 19 x 15 m. dogs: life-size.
Material: 13 dogs, Vubonite, polyurethane, stainless steel, 11 pear trees, 2 couches.
Commissioned by: Gemeente Nieuwegein, Basisschool de Toonladder.


top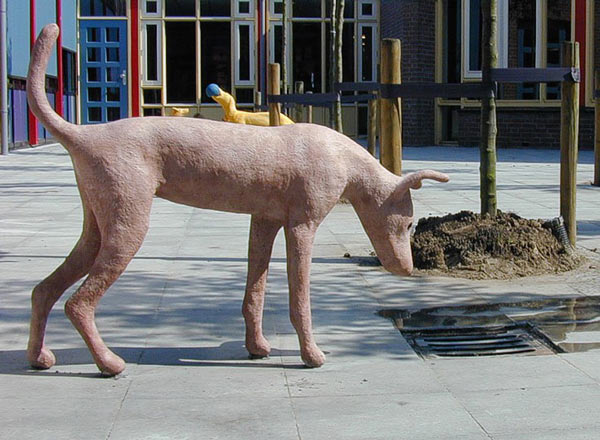 'Fido', detail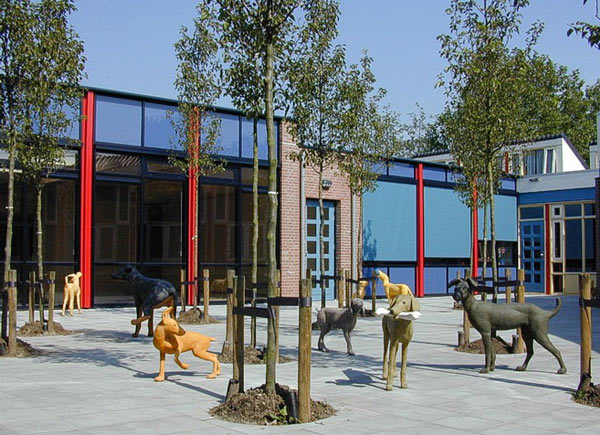 Overview atrium with 'Fido'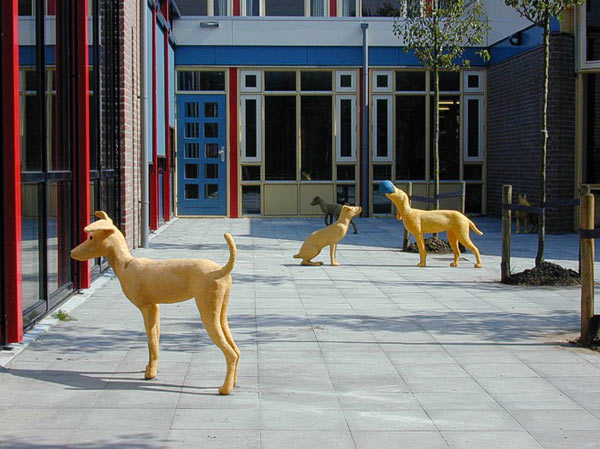 Overview atrium with 'Fido'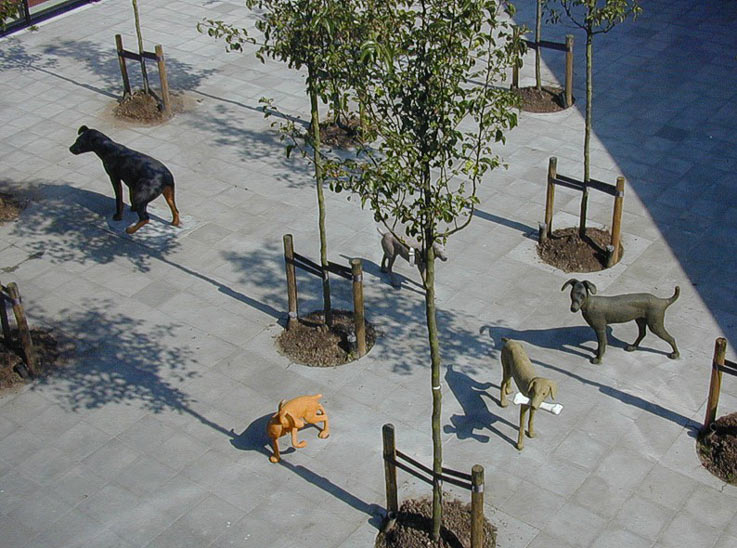 Overview atrium with 'Fido'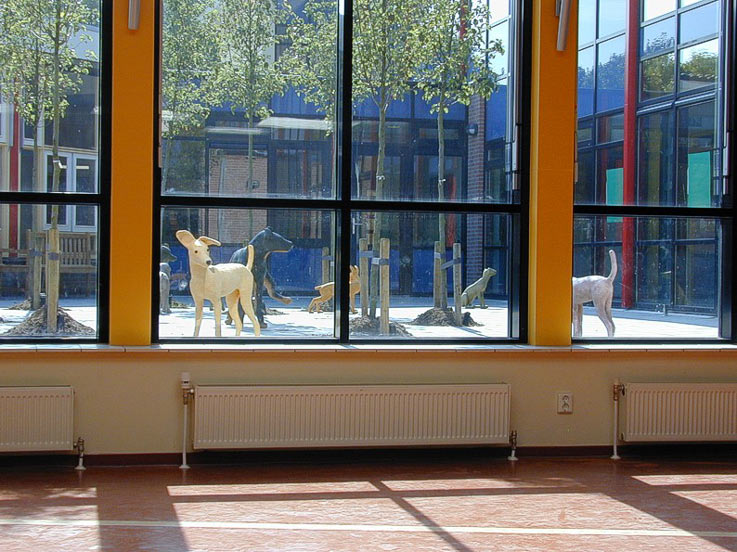 Overview from aula of the school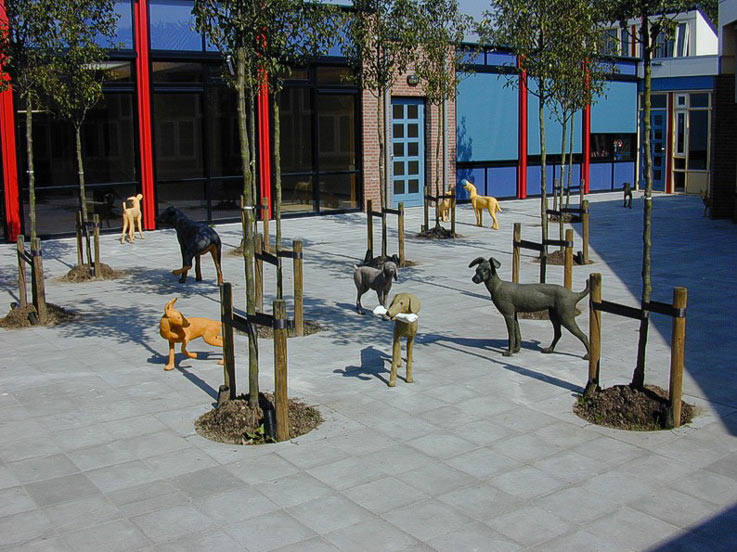 Overview atrium with 'Fido'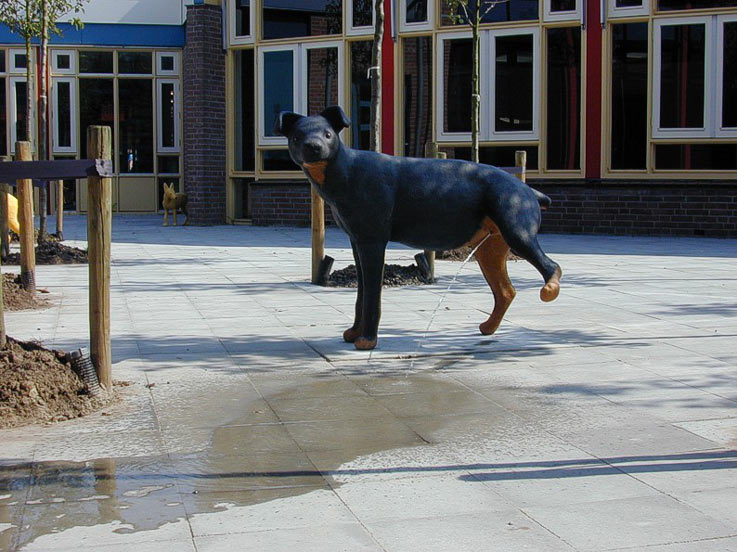 Peeing dog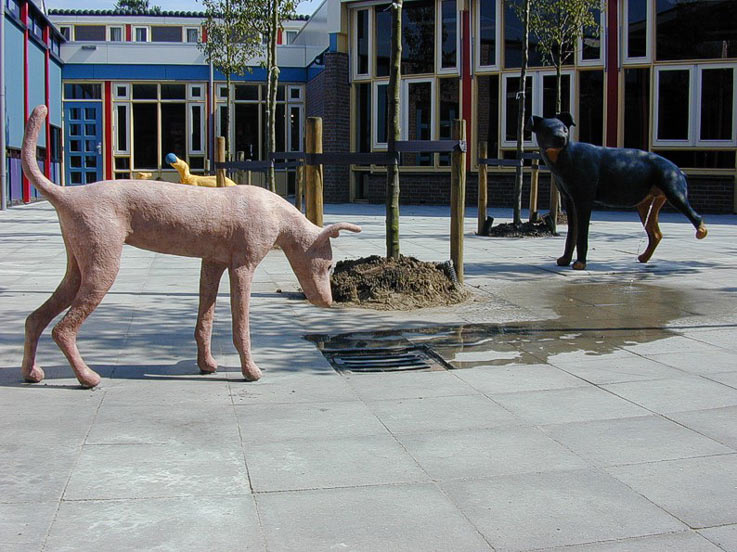 Peeing dog and sniffing dog
peter van der heijden
To see my work
Please visit my site on Ipad or desktop.