'City-dressing for the Royal Wedding 2-2-2002' / AMSTERDAM / 2-2-2002
During the church wedding of Prince Willem-Alexander and Máxima, the tango Adios Nonino of Astor Piazzolla was played as a special request of the bride. Only a few hours later, this same tango could be heard on the carillons and street organs in the city of Amsterdam. And this was only one element in the whole range of festivities planned for the city-dressing.
In 2001, Peter van der Heijden, Madje Vollaers and Pascal Zwart were asked to decorate the buildings around Dam Square and along the route that would be followed by the golden carriage.
The most prominent part of the plan were banners in de colours red, white, blue, orange, light blue (the colour of the Argentinean flag) and gold. The Beurs van Berlage (the former stock exchange building), a few monumental buildings on Dam Square and the City Hall for instance were also decked out with these banners (unfortunately the Royal Palace could not be decorated). In the weeks before the marriage, the same colours were also used in the posters put up in bus shelters throughout the city.
Along the route on Rokin and Singel, a large fleet of traditionally trimmed sailing ships lay moored. Further along the Rokin, the coach drove through clouds of orange smoke, a reminiscence of the wedding of the parents of the Crown Prince. And on the moment the pair on the balcony of the royal palace finally kissed each other, thousands of golden streamers were released from the light masts, and covered the public.

Material: Banners, flags, posters, sailing ships, sound, special effects.
Commissioned by: Projectbureau Koninklijk Huwelijk, Amsterdams Fonds voor de Kunst.
Design and realisation: Peter van der Heijden, Vollaers & Zwart.
top
Design City-dressing Beurs van Berlage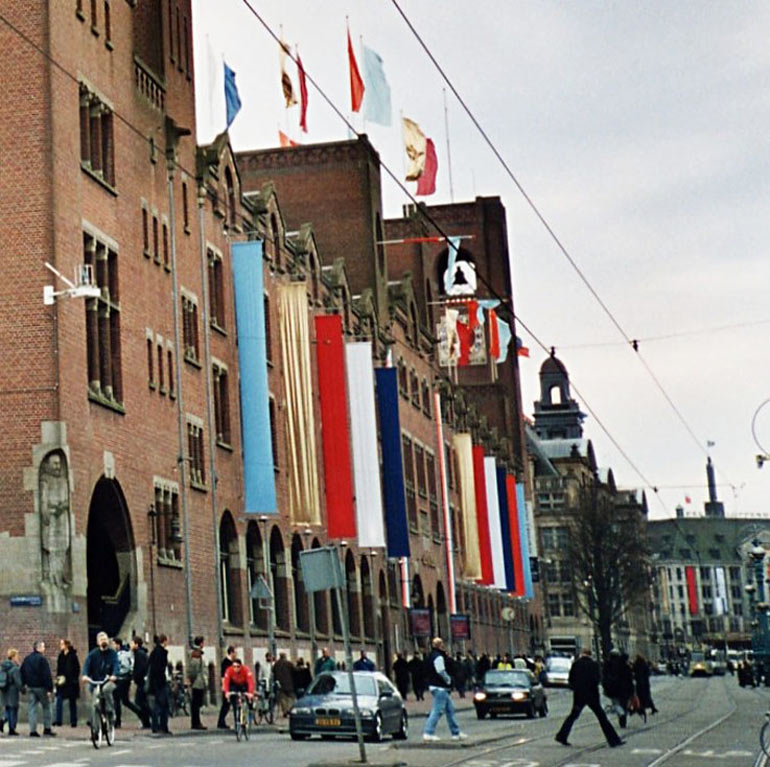 City-dressing Beurs van Berlage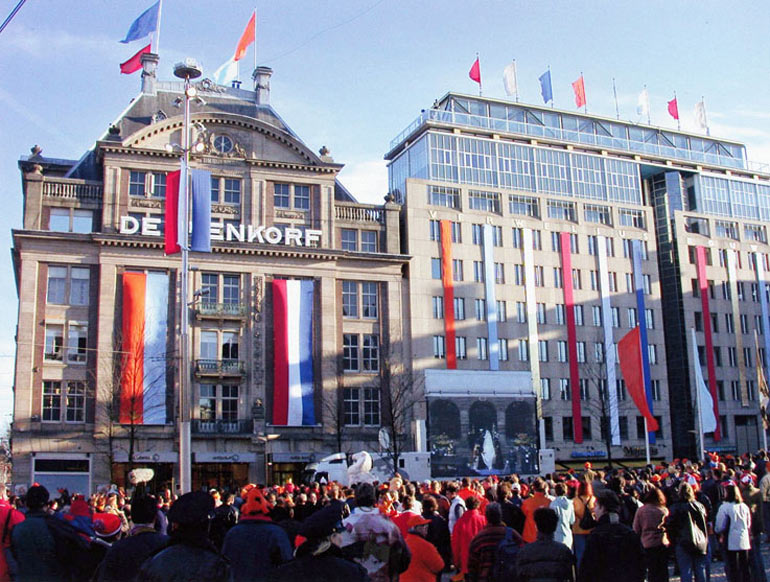 City-dressing Dam Square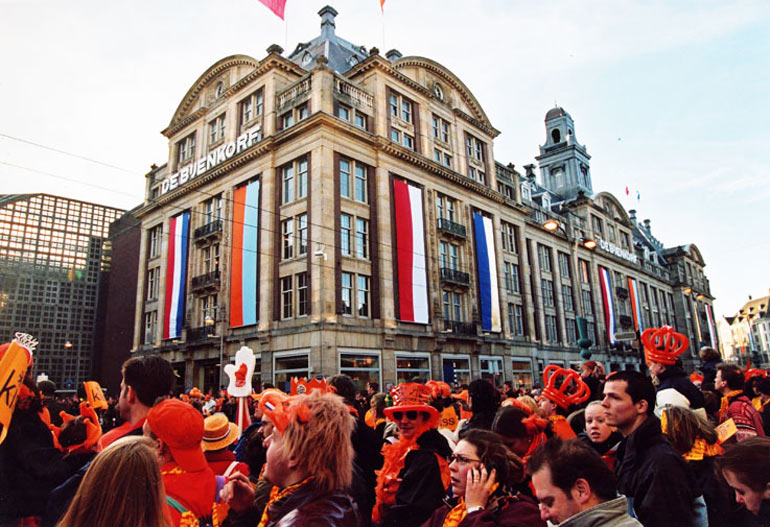 City-dressing The Bijenkorf
City-dressing Magna Plaza with golden carriage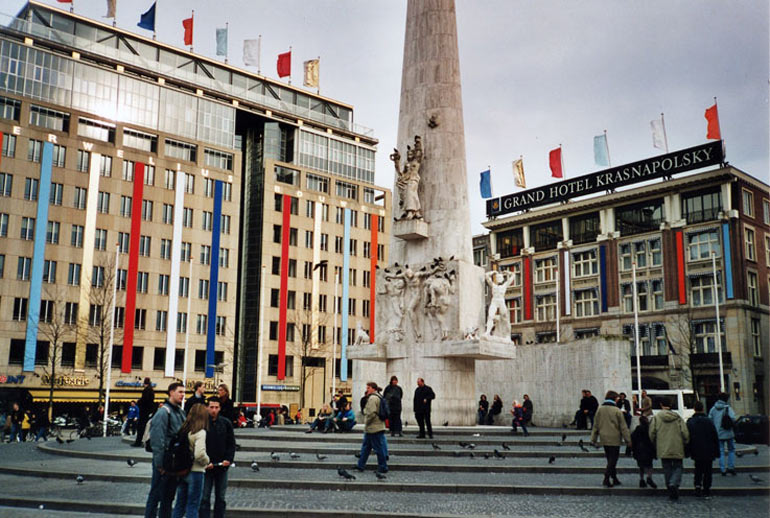 City-dressing Dam Square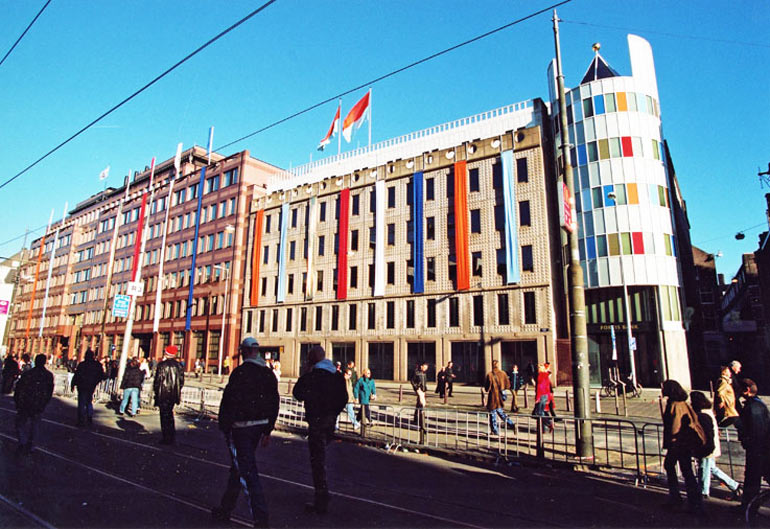 City-dressing Rokin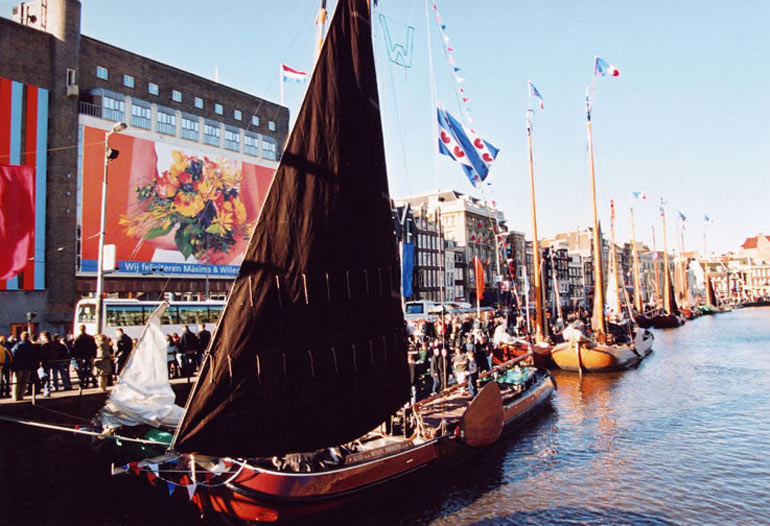 City-dressing with sailing ships at the Rokin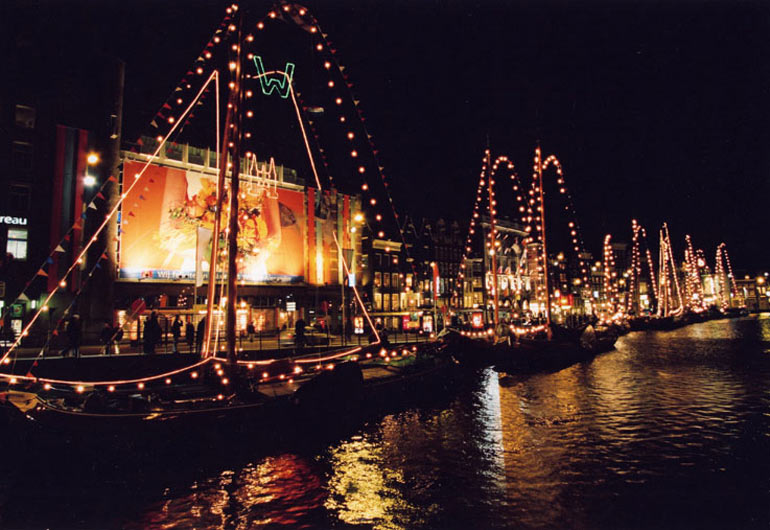 City-dressing with sailing ships at the Rokin by night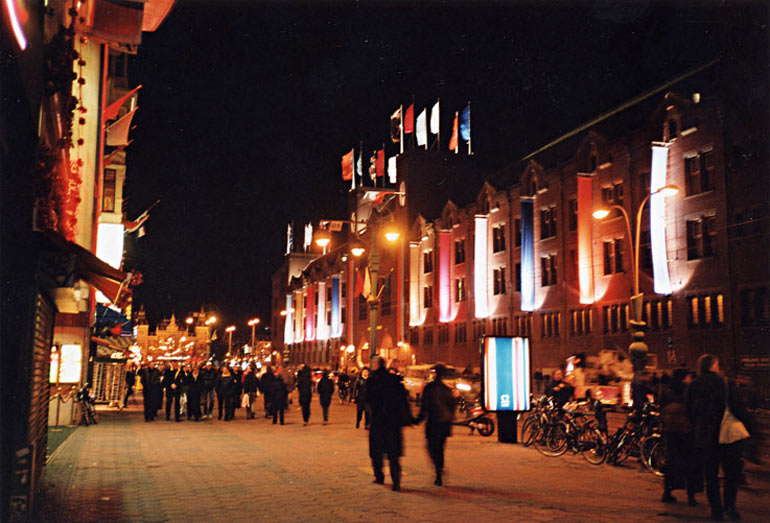 City-dressing Beurs van Berlage by night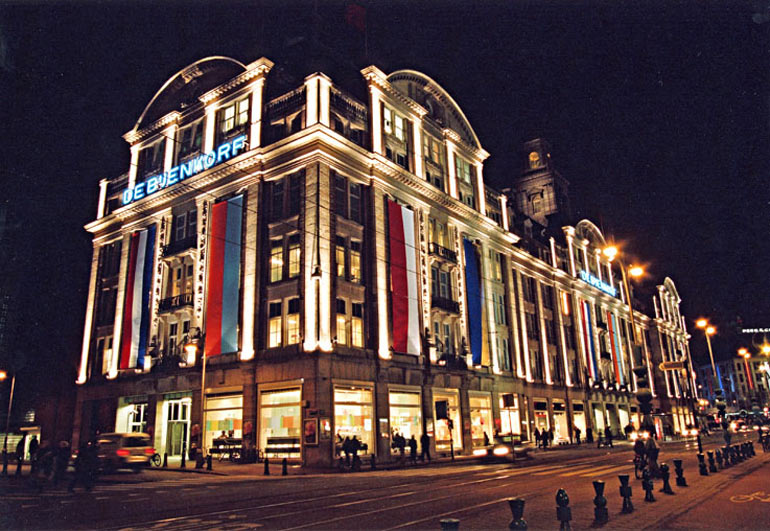 City-dressing The Bijenkorf by night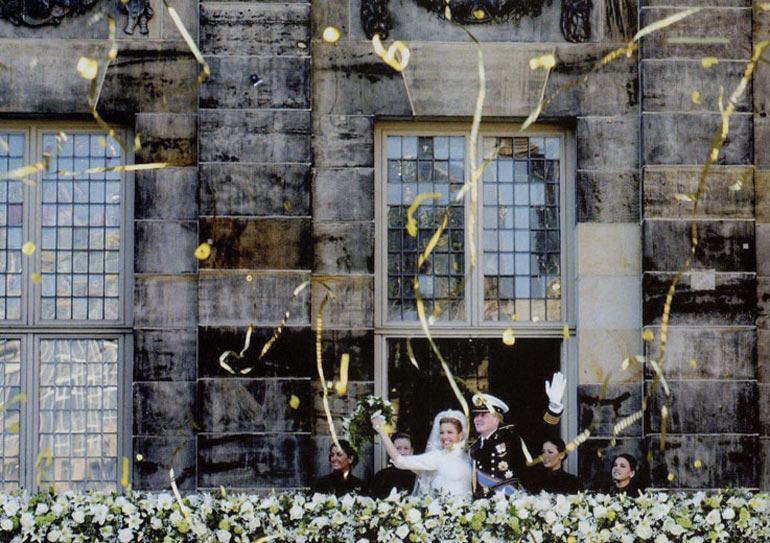 City-dressing golden streamers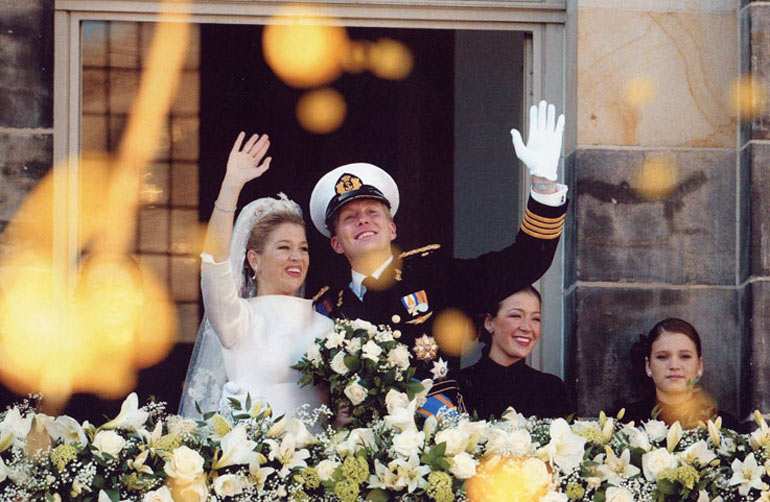 City-dressing golden streamers