Transformation IV / KCB Bergen / 2008
Groepstentoonstelling van kunstenaars-verzamelaars Erik Fens, Peter van der Heijden en Marc Volger. Voor deze tentoonstelling maakte ik verschillende installaties en objecten geënt op het thema transformatie. O.m. : 'Rheinlauf', 40 leporello's met reliëfpanorama's van de Rijn van Mainz naar Keulen, van circa 1880 tot 2004. En 'Stock of transformation of fungus, saltcrystals and confervae', een file van prints van scans van huisgemaakte kristallen van zouten, algenkweek en schimmelkweek.

top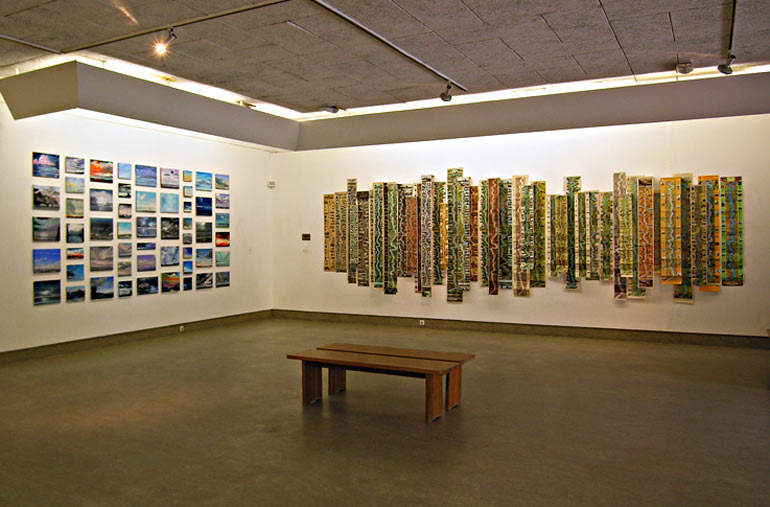 Overzicht galerie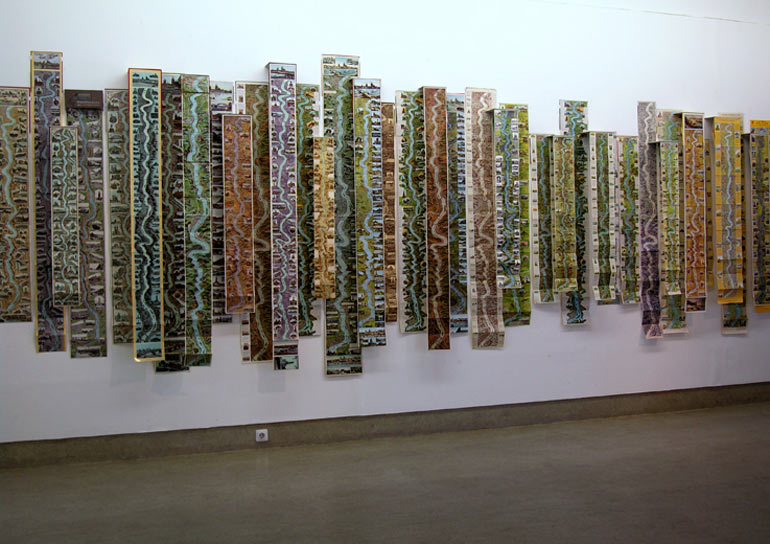 'Rheinlauf', installatie assemblage, 600 x 250 cm, circa 50 leporello's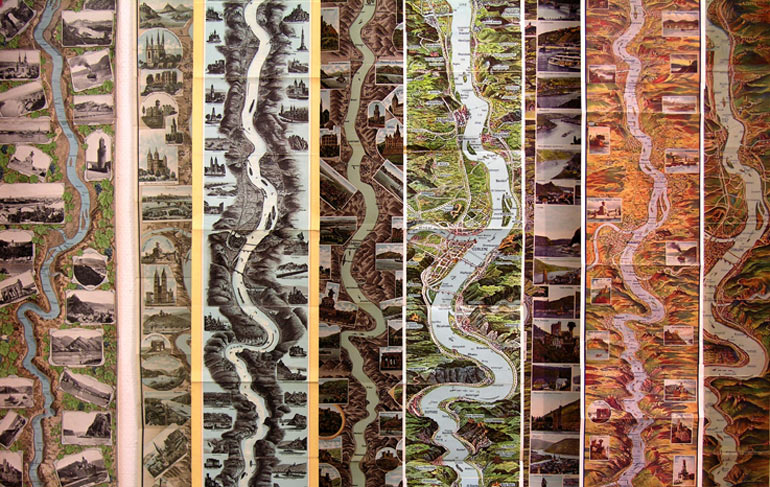 'Rheinlauf' detail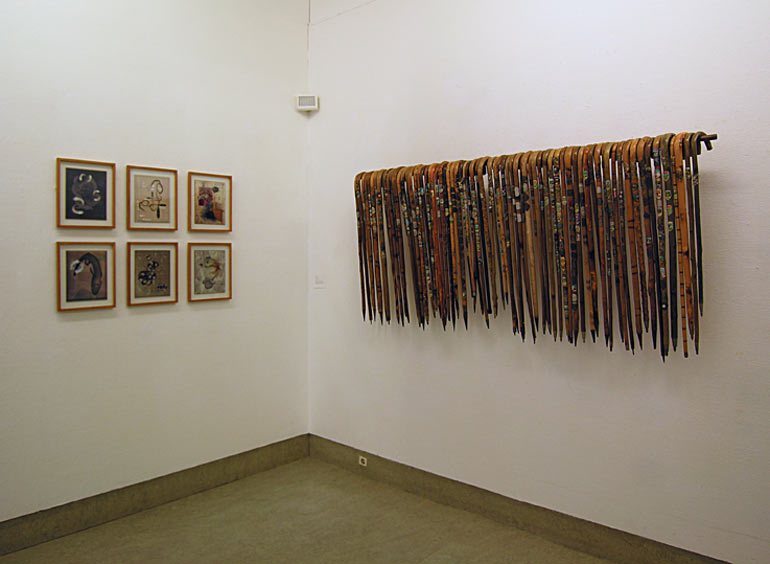 Overzicht galerie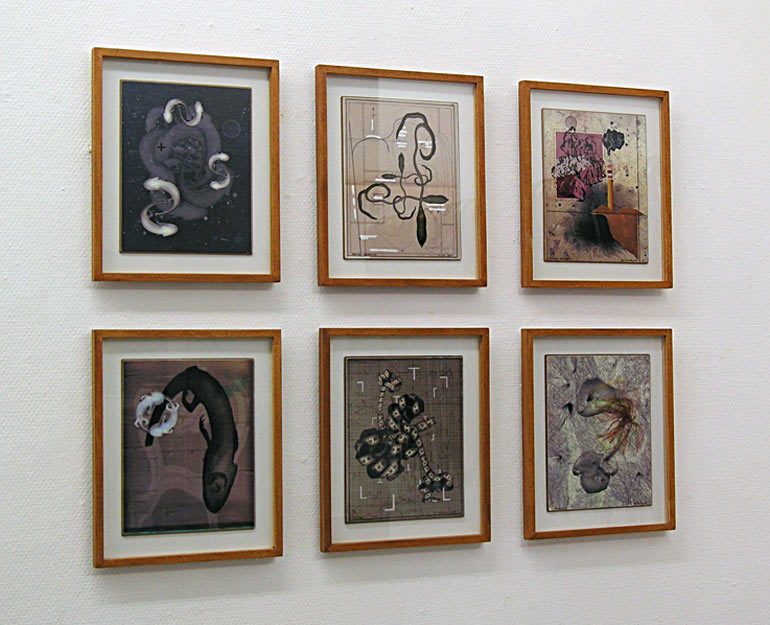 Zes kleine collages, 6x (35 x 30) cm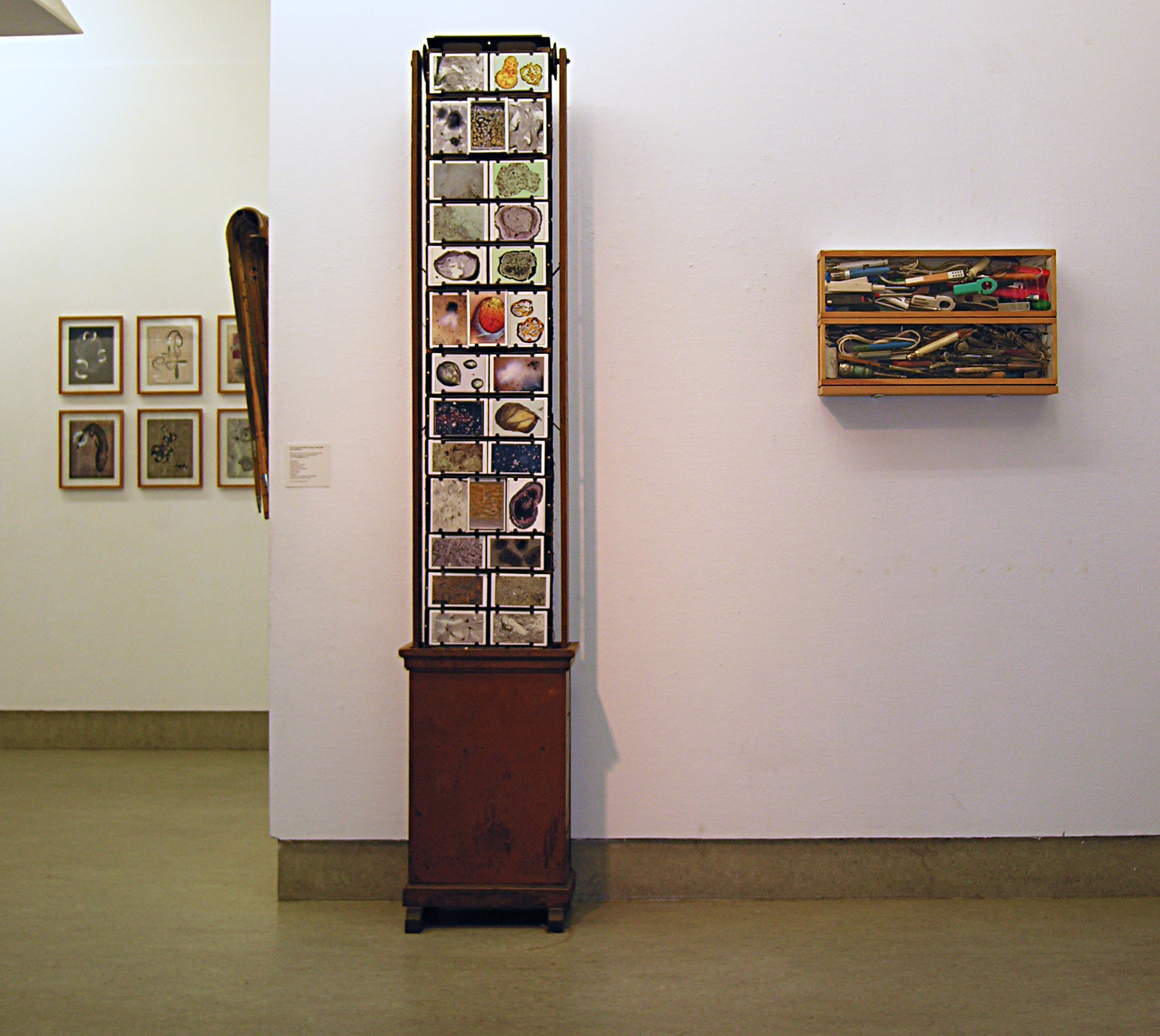 Stock of transformation of fungus and salt crystals'(links), 'Stock of sparkles' (rechts), assemblage object
peter van der heijden
To see my work
Please visit my site on Ipad or desktop.