Transformation IV / KCB Bergen / 2008
Group exhibition with artists-collectors Erik Fens, Marc Volger and Peter van der Heijden.
For this exhibition I made several installations based on the theme transformation.
A.o. 'Rheinlauf', 40 leporello's with panorama's of the Rhine from Mayence to Cologne (1880 to 2004).And 'Stock of transformation of fungus, salt crystals and confervae'.
top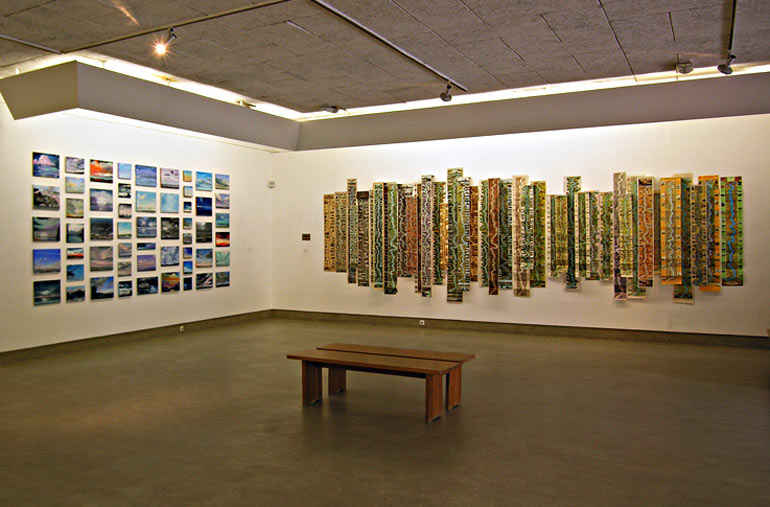 Gallery overview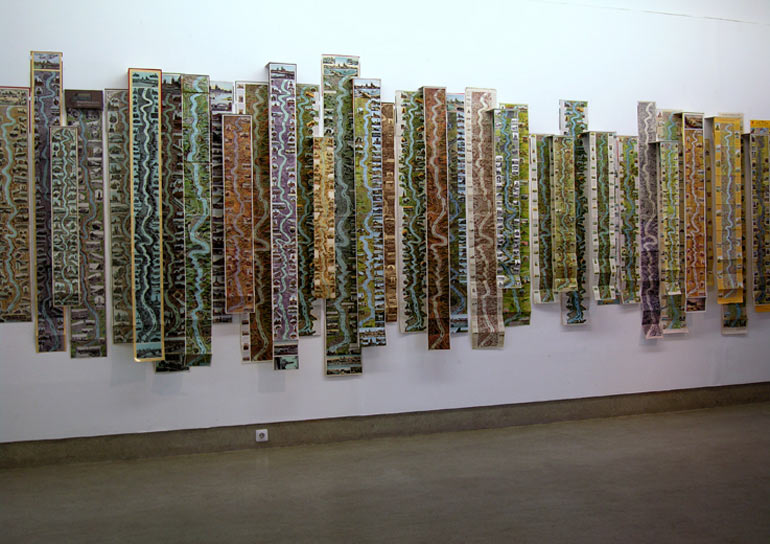 'Rheinlauf', installation assemblage, 600 x 250 cm, about 50 leporello's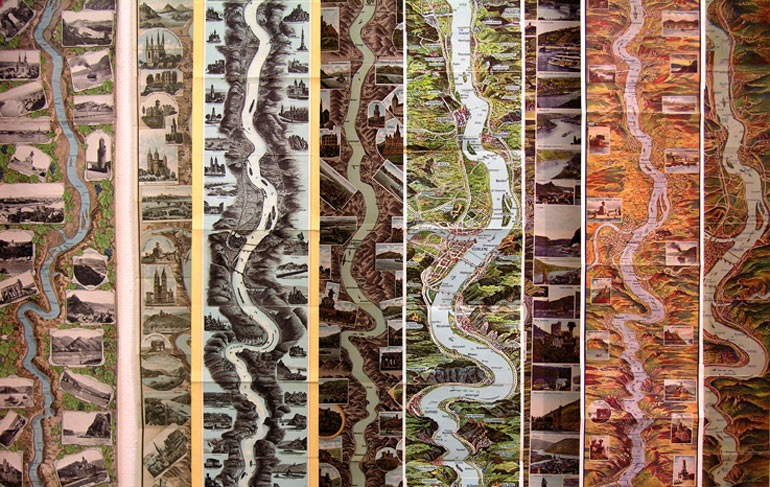 'Rheinlauf' detail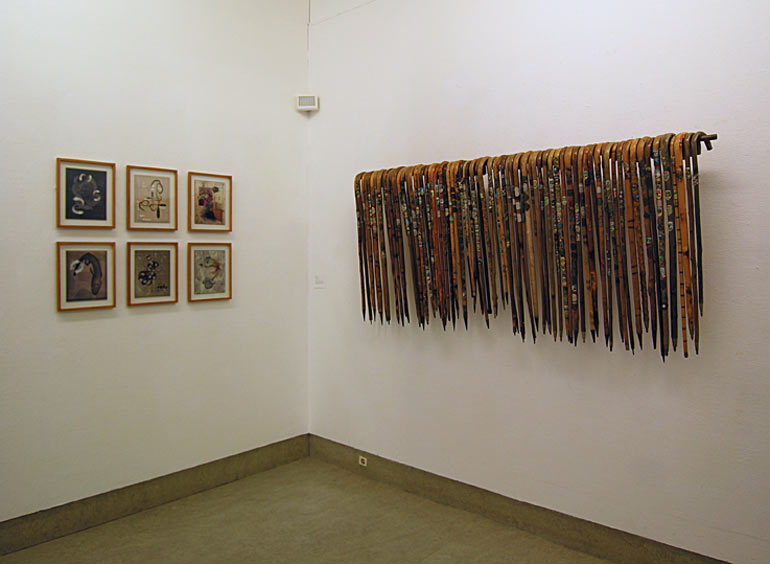 Gallery overview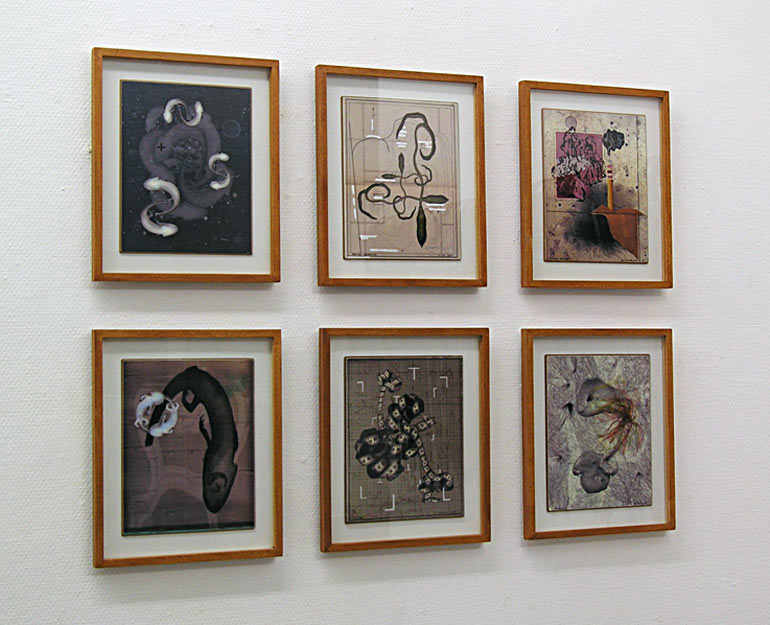 Six small collages, 6 x (35 x 30 cm)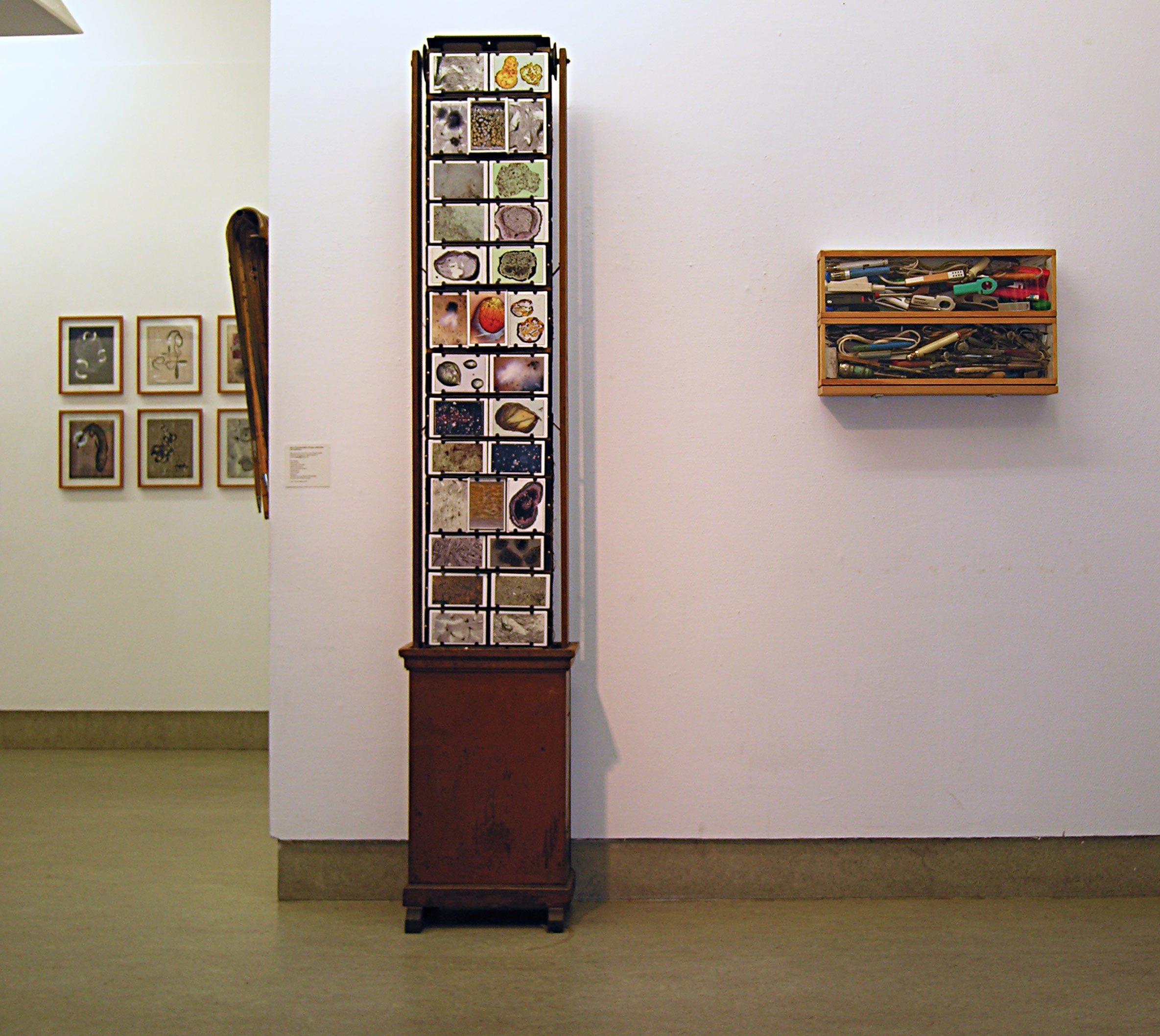 'Stock of transformation of fungus and salt crystals' (left), 'Stock of sparkles' (right), assemblage objects
peter van der heijden
To see my work
Please visit my site on Ipad or desktop.