'Daphnia Dance a.o. / Foundation KIK Kolderveen / 2009
Life projections and print sequences of micro-organism of Kolderveens biotope.
Invited by the KIK-Foundation (Kunst In Kolderveen) I lived in the village Kolderveen in the Dutch province of Drenthe, in a old dairy factory for 7 weeks as an 'artist in residence'. During my stay I made an installation and a number of works that are related to the biotope and the landscape surrounding the village. I have been fishing in the ditches and ponds for algae, small organisms and snails. I determined and scanned them and created a databank of the many different species that were emerging in these explosive springtime weeks. Some of the organisms were magnified in life projections, using well cooled slide- projectors. The choreographic qualities of the water flees and the mosquito larvae is magnificent, but snails eggs and worms also play they're part in the performance. The process of searching, collecting and registering the species formed a part of the presentation.
video Daphnia Dance
top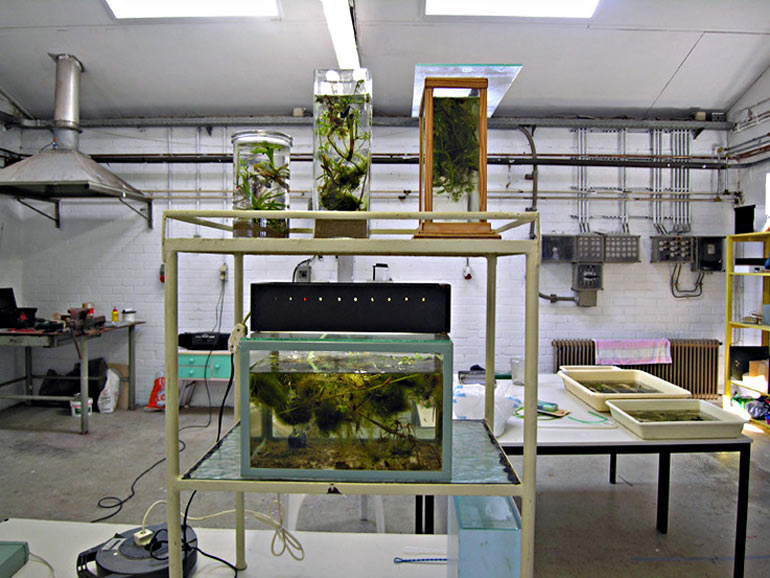 Working place Daphnia Dance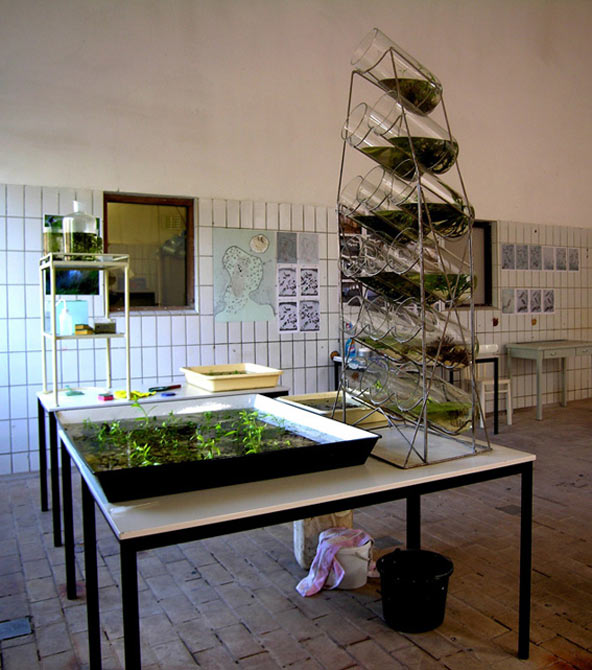 Working place Daphnia Dance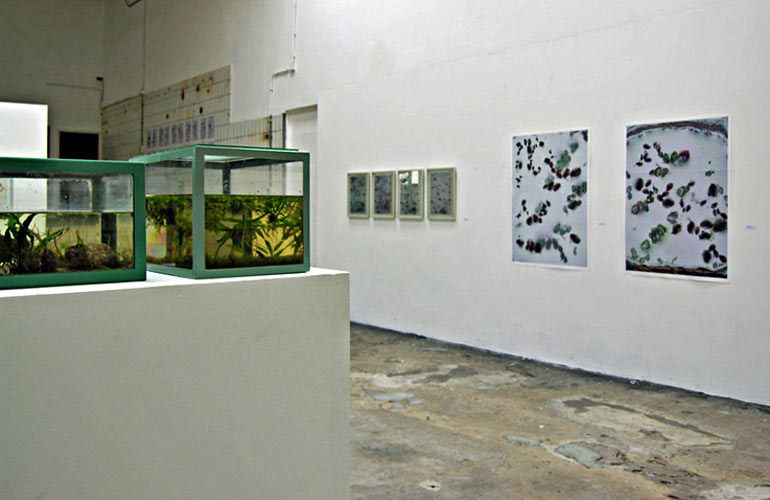 Overview exhibition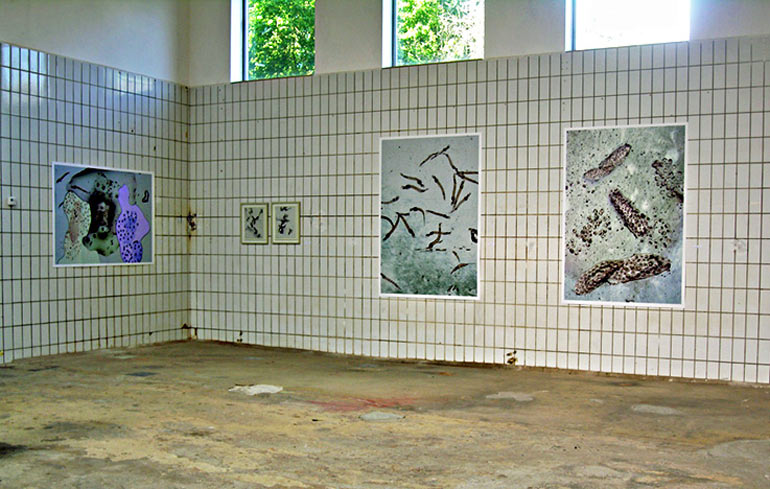 Overview exhibition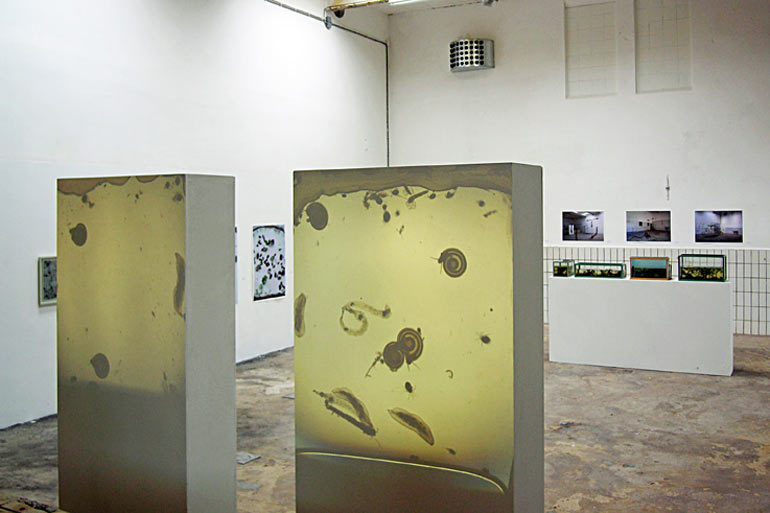 Overview exhibition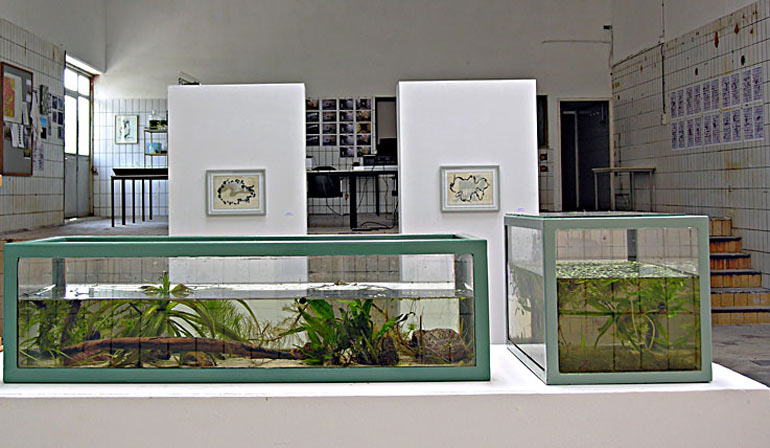 Overview exhibition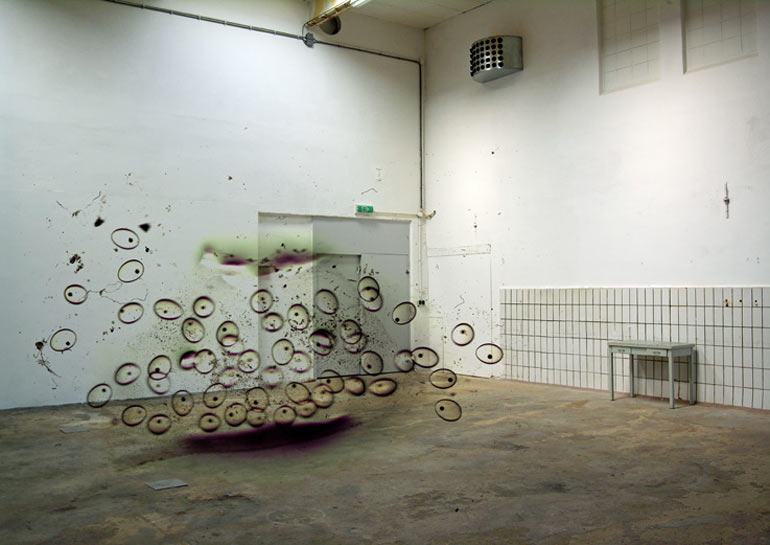 'Peaches en regalia I', collage print, 106 x 145 cm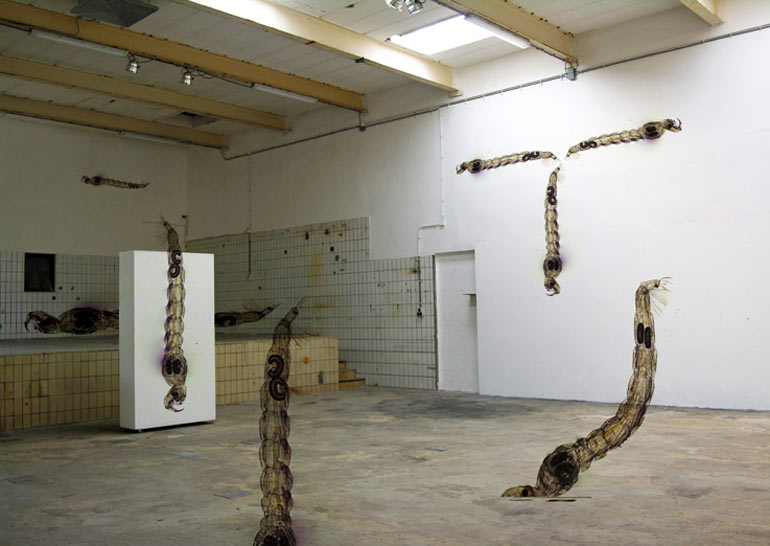 'Peaches en regalia II', collage print, 106 x 145 cm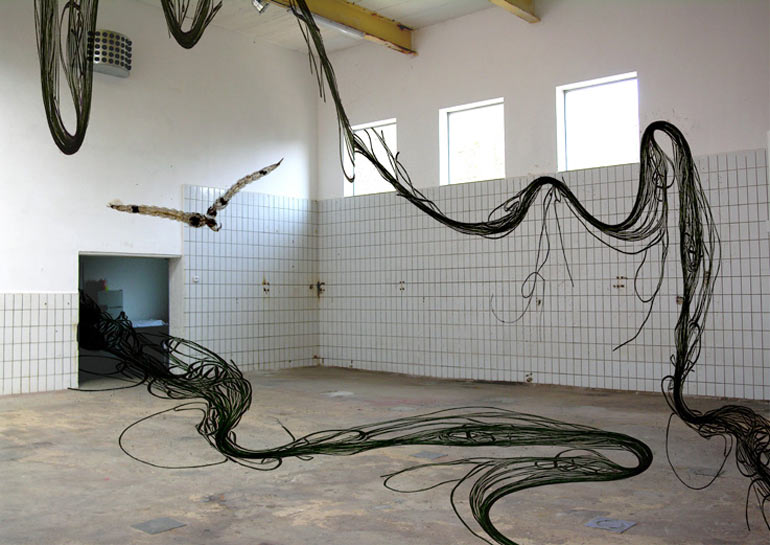 'Peaches en regalia III', collage print, 106 x 145 cm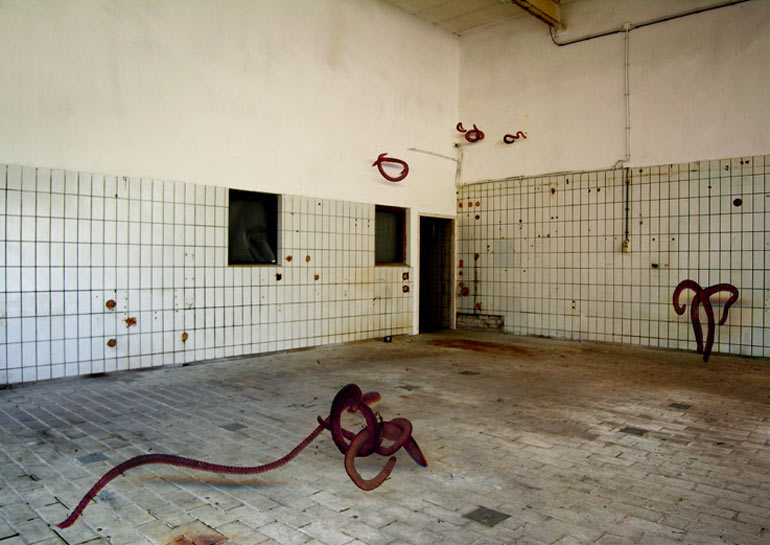 'Peaches en regalia IV', collage print, 106 x 145 cm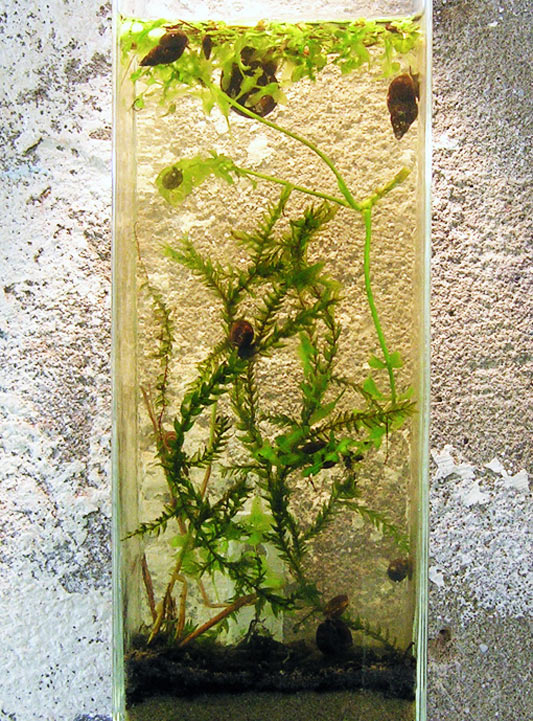 One of the 20 aquaria with tiny underwater live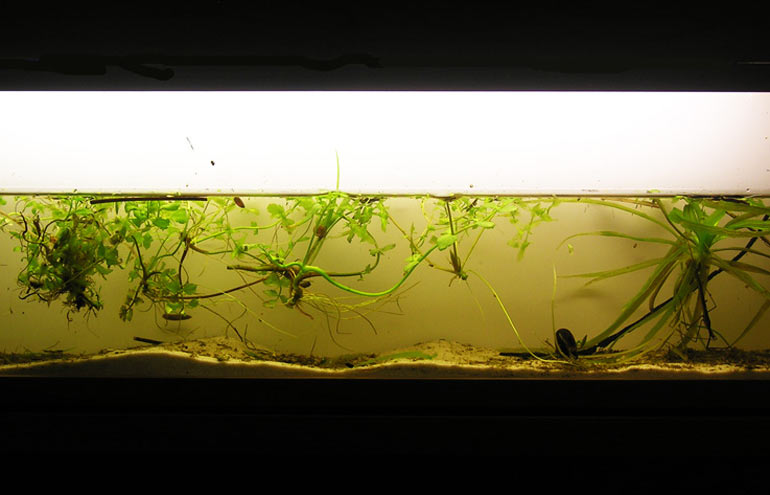 One of the 20 aquaria with tiny underwater live