'Natural Museum'/ Witte de Withstraat 139 Amsterdam / 2007
In the month of June, Foundation Epiphyte realized a small temporary museum with parts of the collections of four artists/collectors: Roland Albrecht (Ger.),Erik Fens (Ned.), Peter van der Heijden (Ned.) and Marc Volger (Ned.).
The museum showed installations and topics of the world of natural history and had, like any other museum, a collection, an attendant, guided tours and a museum shop.
video Natuurlijk Museum Integraal
top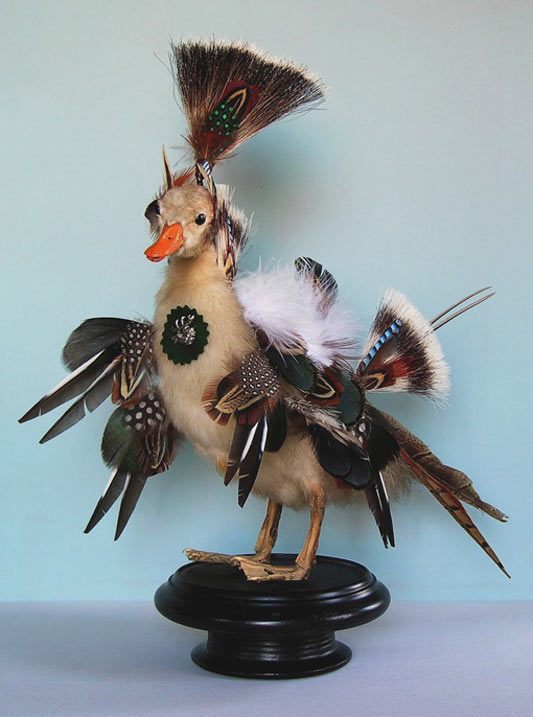 'Folklore Vogel', assemblage object, 30 x 35 x 15 cm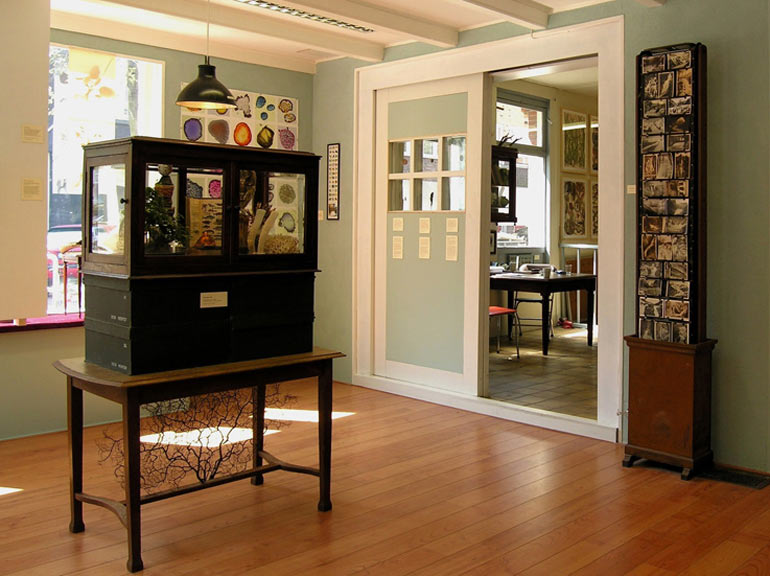 Overview first room of the museum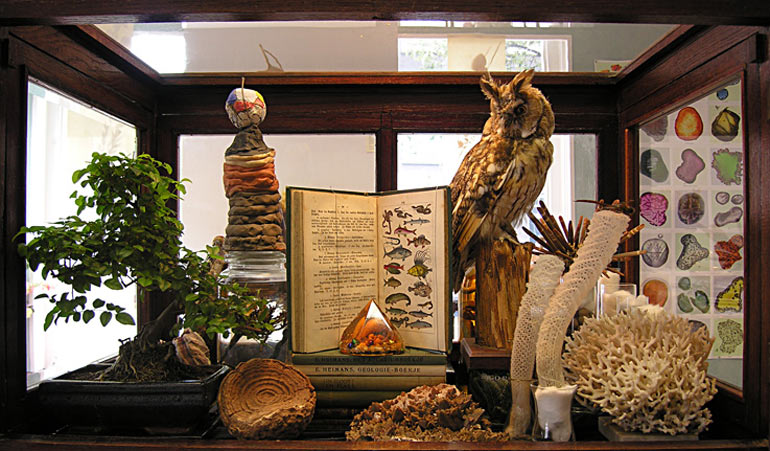 'Bo & Wo- Globe II', assemblage in vitrine, 55 x 85 x 50 cm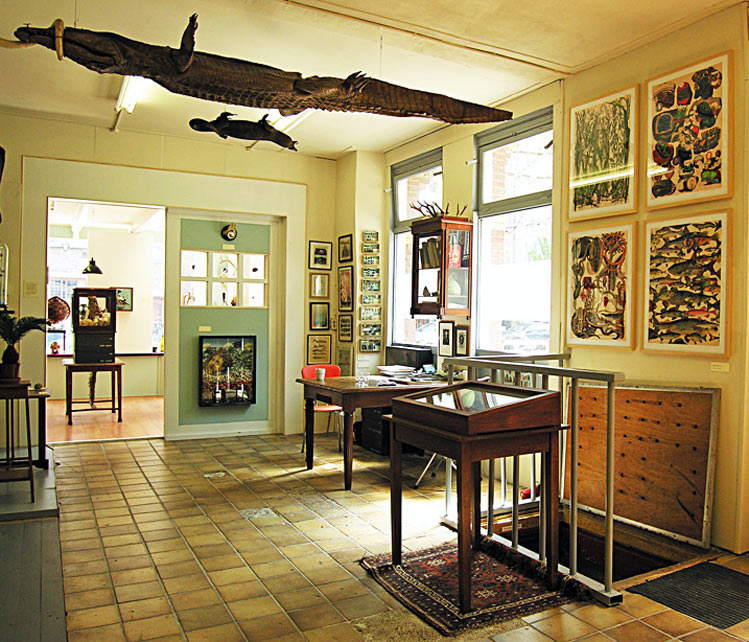 Overview second room of the museum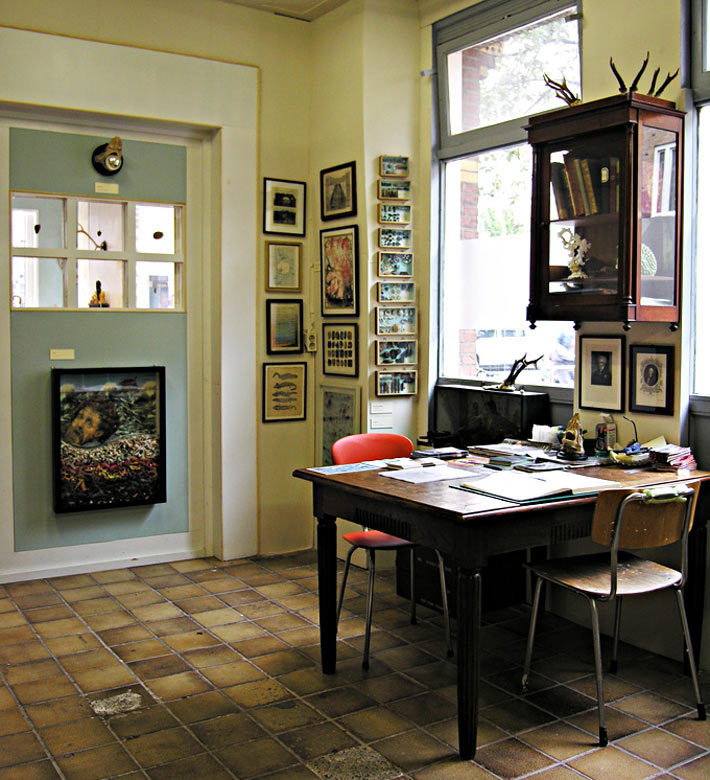 Conversation corner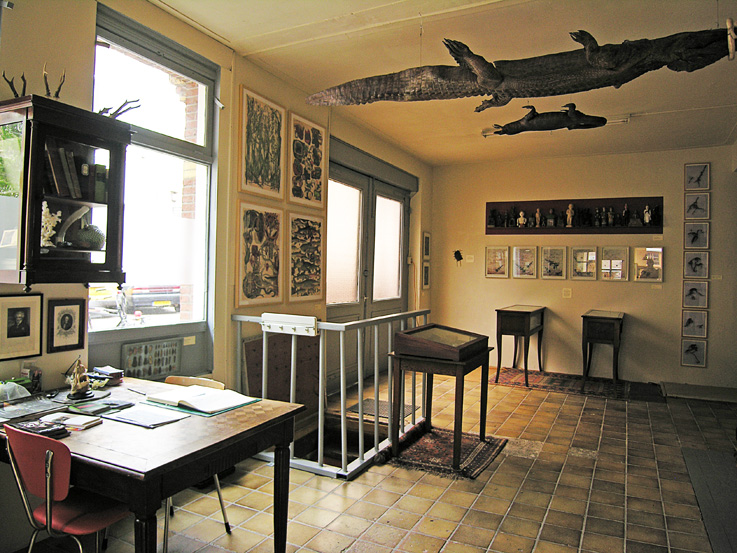 Overview second room of the museum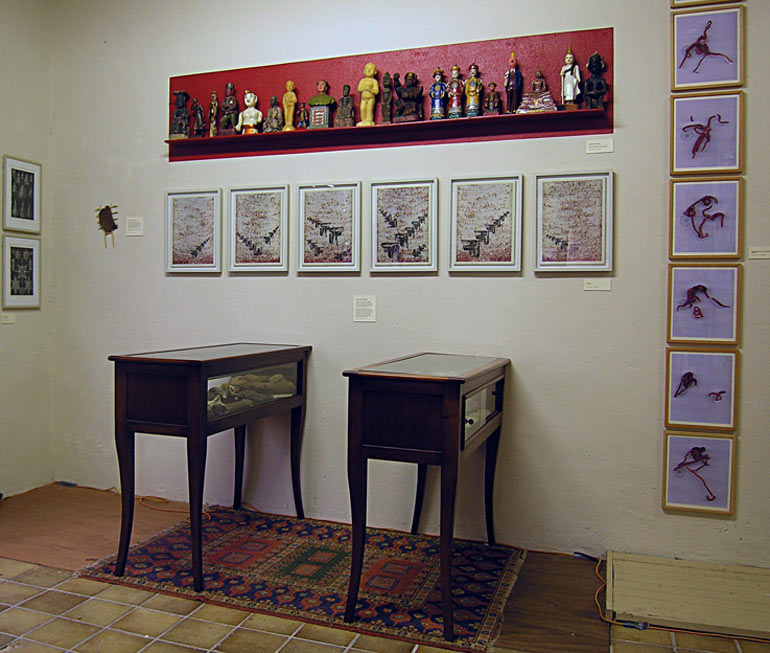 Detail overview second room of the museum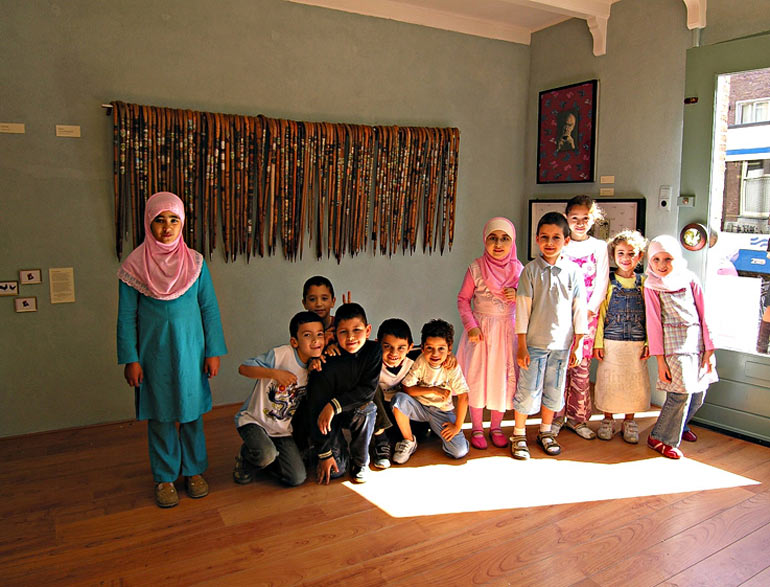 Visit of school classes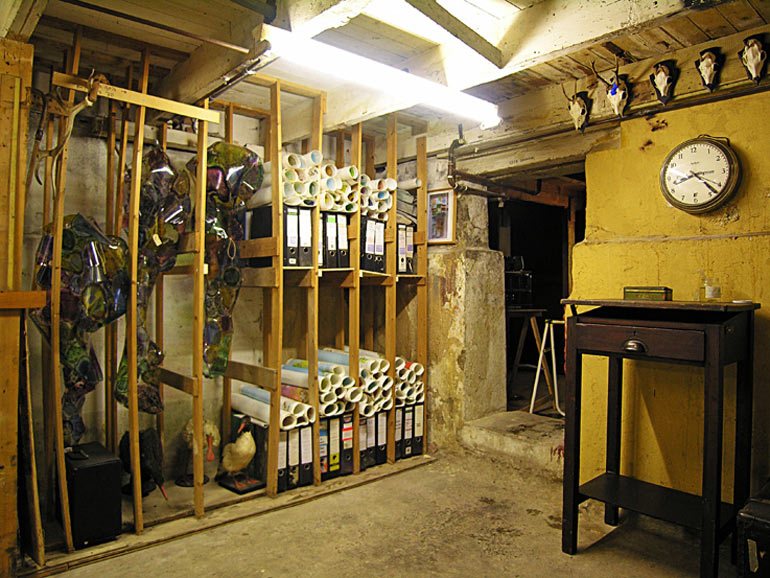 Storage and projection-room in the basement